Ellin Jimmerson, Writer, Director, Producer, Editor
Ellin Jimmerson has a Masters in Southern History from Samford University in Birmingham, Alabama, a Ph. D. in 20th Century United States History from the University of Houston, Texas, and a Masters in Theological Studies from Vanderbilt Divinity School with a concentration in Latin American liberation theology. An ordained Baptist minister, she was Minister to the Community at Weatherly Heights Baptist Church in Huntsville, Alabama, USA from 2008-2015. Because her parents were Civil Rights Movement activists during the 1950s and 1960s in Albany, Georgia and Birmingham, Alabama, she cut her teeth on social justice issues.
Jimmerson's academic speciality is the intersection of US history, Latin American history, and Christianity. She has spoken to academic and non-academic audiences on liberation theology in the United States and Mexico.
She is the author of numerous articles, essays, and speeches. She writes for publication on various areas of history and religion. Her essay "They Come Smiling Out of the Morgue: Historical Resurrections in Ernesto Cardenal's Nicaragua (1934-1970)" appeared in Mother Tongue Theologies by Darren J. N. Middleton, editor (Wipf and Stock), and "In the Beginning–Big Bang: Violence in Ernesto Cardenal's Cosmic Canticle" is in Subverting Scriptures by Beth Hawkins Benedix, editor (Palgrave-Macmillan). She contributes reviews on books about religious and film for Rice University Press.
The Second Cooler, narrated by Martin Sheen, is Jimmerson's first film. Released in 2013, it won Best Feature Documentary at the Peace on Earth Film Festival in Chicago, the Film 4 Change Award (the top award) at the AMFM Festival of Film, Music, and Art in Palm Springs, CA, and the Film Heals Award at the Manhattan Film Festival. Jimmerson also was awarded a special Humanitarian Award at the AMFM Festival for her immigration advocacy. The film was an Official Selection at the Arizona International Film Festival in Tucson, the Red Rock Film Festival in Hurricane, UT, the Boston Latino Independent Film Festival, the Dominican Republic Global Film Festival in Santo Domingo, and the Impunity Impunity Film Festival in NYC.
The Second Cooler has screened at numerous universities, fund raisers, theaters, and other venues around the US.
Jimmerson is the author of numerous published essays and articles. Her newspaper opinion-editorials on illegal migration include "If It Is a Sin to Cross, I Hope God Forgives Me," Huntsville Times, December 22, 2006, "Illegal Immigration," Mobile Press-Register, March 2, 2008, and "Open Letter to Governor Bentley, Senator Beason and Representative Hammon About HB 56," which appeared in the Huntsville Times, the Mobile Press-Register, and the Montgomery Advertiser in the summer of 2011.
One of her sermons on illegal migration is "Reflections on the Migrant Trail Walk" about her 6-day walk through the Sonora Desert to call attention to migrant deaths. It was published in Love Has No Borders: How Faith Leaders Resisted Alabama's Harsh Immigration Law. She has published articles about immigration in the online Christian magazines Patheos.com and The God Article. She has reviewed books on religion and film for Rice University Press.
Jimmerson was a plaintiff in the case of HICA, et. al. v. the State of Alabama because of its anti-immigrant law, HB 56. The Southern Poverty Law Center represented her and other plaintiffs.
In 2010, Ellin Jimmerson was nominated for a $100,000 prize for human rights advocacy by the Abraham Lincoln Brigade Archives and the Puffin Foundation. In 2011, she won a special award for social justice by the Interfaith Mission Service, Inc. In 2013, she was given a Special Humanitarian Award by the AMFM Film Festival in Cathedral City, CA. In 2014, she was given with a Women Honoring Women Award for Community and Public Service by the Women's Economic Development Council.
Jimmerson has been interviewed on public, religious, and other radio stations and in podcasts around the US on the subject of immigration.
You can find out more about Ellin Jimmerson and The Second Cooler on:
LinkedIn, Ellin Jimmerson
Facebook: Ellin Jimmerson
Facebook: The Second Cooler Fan Page
Twitter: @EllinJimmerson
You may contact Ellin Jimmerson by going to /contact/ on this website.
Martin Sheen is a stage, film, and television actor and a political activist. Born to an Irish immigrant mother and a Spanish immigrant father in Dayton, Ohio, his birth name is Ramon Gerard Antonio Estevez. He re-named himself Martin Sheen after Roman Catholic Bishop Fulton J. Sheen when he became an actor.
In 1965 Sheen received a Tony Award nomination for his role in The Subject Was Roses. He appeared in such television shows as Route 66, The Outer Limits, and My Three Sons before making his film debut in The Incident in 1967. In the 1970s Sheen had roles in Catch-22, adapted from Joseph Heller's novel, Badlands (1973) co-starring Sissy Spacek and inspired by the story of serial killer Charles Starkweather, and Francis Ford Coppola's Apocalypse Now (1979). He gave memorable performances in Gandhi (1982), Wall Street (1987), The American President (1995), and Catch Me if You Can (2002).
Martin Sheen's television credits include The Execution of Private Slovik (1974) for which he received an Emmy Award nomination, The West Wing (1999-2006) in which he played President Josiah Bartlett and for which he won a Best Actor Golden Globe Award (2001), and an appearance on his son Charlie Sheen's comedy Two and a Half Men. His most recent film is The Way, directed by his son, Emilio Estevez.
Sheen is a pro-life, anti-nuclear weapons, pro-workers' rights activist. He is particularly committed to closing the Western Hemisphere Institute for Security Cooperation, otherwise known as the School of the Americas, located on the Ft. Benning, Georgia military base. He believes that the Institute is closely associated with Latin American military dictatorships and political torture. He has been arrested numerous times for non-violent civil disobedience.
Martin Sheen has an honorary doctor of letters degree from Marquette University (2003). In 2007 he realized his lifelong dream of studying at the National University of Ireland in Galway. Notre Dame University awarded him the Laetare Medal, given to prominent Roman Catholics, in 2008.
Sheen generously donated his time, his talent, and his name to The Second Cooler.
People often ask how I got Martin Sheen to do the voice-over. Or as Consulting Producer Hank Rogerson put it: "How did you get the Voice of God?" Here is the story: Handy Avery, Minister of Music at my church, asked how thing were going with the doc. I said that it was about time to find an actor to do the narration. He suggested Martin Sheen might be about right. I died laughing. Two weeks later, Handy called and asked if I was sitting down. Said Sheen had called the church himself, asked for Handy, they talked, and 30 minutes later, Sheen said, "Tell Ellin to come to Santa Monica in 3 weeks and we'll do it." (Bear in mind I had not yet written the script.) Turns out Handy had sent Sheen an email (don't ask me how he got his address). Sheen had been out of the country and when he got back and checked his email, there were about 40 people asking for his help. Nothing appealed until he got to Handy's. When he got through reading it, Sheen said tears were streaming down his face. I have asked Handy what on earth he said in that email. All he says is, "I did my best work in that email."
Elinor Sterne, Executive Producer
Elinor Sterne is a retired social worker. During the 1950s and 1960s, she was a Civil Rights activist in Albany, Georgia, a town so infamous for the level of its racism and devotion to segregation that it became one of the first places targeted for civil rights resistance efforts by Freedom Riders. Under the notorious Sheriff Laurie Pritchett, it was the first town to jail Rev. Martin Luther King, Jr. Elinor Sterne and her lawyer husband, Edwin L. Sterne, were vocal opponents of segregation and racism.
In the mid-1960s, Elinor Sterne brought Head Start, a Federal summer school program aimed at providing a catch-up learning experience to low-income children. Many of the children in Sterne's program were African-American. In those hate-filled days prior to the Black is Beautiful movement, she resisted her culture by teaching the children in her care that they were both smart and beautiful. In doing so, she incurred the opprobrium of many of her friends, family members, and colleagues.
She and her husband housed Freedom Riders in their home, taught their daughters to say "Yes, Ma'am" and "No, Sir" to their black elders, and kept on keeping on even when the lives of their children were threatened by anonymous phone callers.
Reminiscing from her nursing home bed about those days and reflecting on her decision to give the producers of The Second Cooler their front money, she remarked, "Once you've demonstrated for freedom, it never gets out of your system."
Elinor Sterne is Ellin Jimmerson's mother.
Bill Jackson, Sound Mixer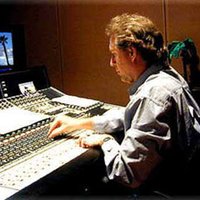 Bill Jackson has been mixing documentaries, shorts, episodic television and records most of his life, and has earned an Emmy Award for outstanding Sound Mixing for HBO's Entourage. His other recent credits include House of Lies, How to Live with Your Parents, The Finder, Breaking In, and Awake. Jackson was a musician in his youth and spent much of his early career as a recording engineer in the record industry. He has engineered a number of gold and platinum records for such artists as Los Lobos and Sheila E, and was introduced to film work through composer Danny Elfman with whom he had worked on several album projects for the band Oingo Boingo.
Izotope Software Artist.
Documentaries that Jackson has mixed include The Long Bike Back, Behind the Blue Veil, The Paw Project, Fate of a Salesman, Granny's Got Game, Fight Like a Girl, Curtain Up, Surviving Disaster, Last Ride of the Chatham Bookmobile, "Keeping the Kibbutz" – PBS version, Rick Carter – A Day in the Life, Facing Forward, USIP, My Marilyn, C-C-Cut, Beyond the Mesas, Gullah, Beautiful Resistance, Whoosh, Bonus DVD for Lady and the Tramp 50th Anniversary Edition and Cinderella Special Edition DVD's.
Other Films for which he has either recorded and mixed music, or mixed the final dub of the film include Goldilocks (shot with an iPhone 4), Affliction, Albino Alligator, Army of Darkness, Article 99, Back To The Beach, Batman, Batman Returns, Beetle Juice, Bereft, The Big Squeeze, Cabin Boy, China Moon, Cold Blooded, Cold Feet, Dark Man, Dead Presidents, Desperado, Dwegons, Edward Scissorhands, Face Like a Frog, Freeway, Ghostbusters II, Good Will Hunting, Hair Show, Heat, Hot to Trot, La Bamba, Little Big League, Meet the Deedles, Meet Wally Sparks, Midnight Run, Mission Impossible, Mississippi Burning, My Chauffeur, National Lampoon's Senior Trip, Night Canvas, NightBreed, Nightmare Before Christmas, No Small Affair, Onami, Orgazmo, Pass The Ammo, Pee Wee's Big Top, Phenomenon, Point Break, Purple Rain, Radioactive Dreams, Romy & Michele's High School Reunion, Scrooged, The Secret Garden, Shout, Shrunken Heads, Summer School, The Tigger Movie, Things to Do In Denver W/Y Dead, To Die For, Under Siege, Winter Sea, Wisdom.
You may contact Bill Jackson at:
818.284.6412
Bill Schweikert, Director of Photography
Schweikert is a freelance cinematographer based in Huntsville, Alabama, USA. He has 25 years filmmaking experience. His many credits include "20 Years After" which was shown at the Cannes International Film Festival under the name "Like Moles, Like Rats." He has shot numerous feature films, documentaries, and commercials in Alabama, Mississippi, New York, Arizona, Texas, Mexico, England, and elsewhere. Schweikert did all the cinematography and original still photography for The Second Cooler.
Adam Valencia, Director of Photography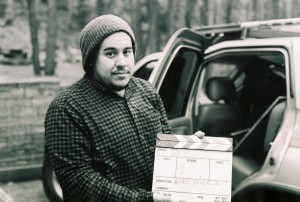 Valencia is an Arizona born Filmmaker living in Los Angeles where he works as a cinematographer and editor on various visual media endeavors. His directorial efforts include a western short, shot at Old Tucson Studios, as well as LOST WEEKEND: his latest short film, which is an homage to 80's action-adventure movies. His goal is to direct major motion pictures. He is also a drummer, comic book reader, and an all around nice guy.
"It didn't take much to convince me to come onboard [The Second Cooler]. I can only hope that the journey we took in getting these interviews will likewise inspire others to ask questions, get involved, and more importantly, create change. Mask it what they will, this is an issue about human beings that are dying because of a system that seemingly gives them little or no option. I hope this film will make people stop and think the next time they walk into the grocery section of their local Super Wal-Mart."
You may contact Adam Valencia at:
520.313.9248
Handy Avery, Co-Executive Handy Avery, Co-Executive Producer
Rev. Handy Avery is Minister of Music at Weatherly Heights Baptist Church in Huntsville, Alabama, USA. He has lived in the Tennessee Valley since 1976. Before coming to Weatherly Heights Baptist Church, he served the Highlands Baptist Church in Huntsville and the First Baptist Church of Scottsboro, Alabama. He has led choral groups, handbell and children's choirs, volunteer and professional orchestras, and maintained a private studio of voice pupils. Choirs under his direction have sung throughout the southeastern United States as well as on the stage of Carnegie Hall in New York City, the World's Fair in Knoxville, and as invited guest performers for Opryland, USA. Avery is a member of the Tennessee Valley Handbell Association, the Alabama Singing Men, the Alabama Ringing Men, and the American Guild of English Handbell Ringers. As soloist, he has appeared with the Huntsville Scholar Cantorium, Huntsville Community Chorus and Symphony, and has sun the tenor roles in Messiah and Menotti's Amahl and the Night Visitors. In 1995, he played the role of El Gallo in The Fantastics for the Scottsboro Little Theater and has performed with the Northeast Alabama State Junior College in Rainsville, Alabama. In 1999, he became a featured writer for Worship magazine.
Avery was raised in Tuscaloosa, Alabama. He earned a BS in Music Education from the University of Alabama. He holds a Master of Church Music degree with an emphasis in choral conducting from Southwestern Baptist Theological Seminary in Fort Worth, Texas. He has studied with William Steven, Frank Stovall, Virginia Botkin, and William Vennard. He has sung with John Rutter, Sir David Willcocks, Terre Johnson, Robert Shaw and Donald Nuen performing in Nouwen's acclaimed interpretation of Mozart's Coronation Mass.
Through a mutual friend, Avery was able to interest Martin Sheen in providing the narration for The Second Cooler. After talking with Avery for only 30 minutes, Sheen agreed. This is Avery's first time to be involved in producing a documentary.
Hank Rogerson, Consulting Producer
Hank Rogerson is a producer, director, writer, and actor who works in both documentary and fiction films. He directed Shakespeare Behind Bars, a documentary about prisoners in Kentucky's Luther Luckett Correctional Complex who find forgiveness and healing by staging Shakespeare's The Tempest. The film was shown at the Sundance and Edinburgh International Film Festivals and won 11 awards on the film festival circuit including various Best Feature Film and Audience Award prizes at the Orinda Film Festival, Bend Film Festival, Heartland Film Festival, River's Edge Film Festival and the Special Jury Award at the Independent Film Festival of Boston. The film has been broadcast all around the world and had a theatrical run of over 25 US cities.
Rogerson's current project is Still Dreaming, a documentary film about a group of elderly entertainment veterans as they bravely mount A Midsummer's Night Dream, William Shakespeare's romp through a fantastical moonlit forest. Its projected release date is 2012.
Rogerson co-produced and edited Homeland, a PBS documentary about four Lakota families who strive to create better future for their children and future generations amid poverty, homelessness, poor health and alcoholism and Circle of Stories, is a cutting-edge multi-media project that brings to life the vibrant art of Native American storytelling for pbs.org.
As a film maker, Hank Rogerson twice has been a Sundance Institute Fellow. He is a professor of film at Santa Fe University of Art & Design. His production company, with parter Jillann Spitzmiller, is Philomath Films. As an actor, he has performed in film, television, theater, and improv, most recently on the USA Network series, In Plain Sight, ABC's Scoundrels, and in the Starz series, Crash.
You may contact Hank Rogerson at:
hank.rogerson@santafeuniversity.edu
Miles Merritt, Consulting Editor
Miles Merritt began his career with TV Guide Magazine in Los Angeles, California. He subsequently began working as writer/producer with New Century Images, a video production studio based in Los Angeles that specialized in the development of videos for private industry and various city departments.
In 1997, Merritt moved to New York to work with the cable news station in White Plains. As writer and producer, he helped create a show for the Mayor of that city, as well as several short documentaries.
His directorial debut – the short film El Cochero (The Carriage Driver) – was produced in Mexico and was an official selection in 15 film festivals internationally. It was chosen as one of the opening night films at the prestigious Expresion En Corto Film Festival in San Miguel de Allende, Mexico and won four awards. His subsequent short film, Una Causa Noble (A Noble Cause) was an official selection at twenty four film festivals internationally and earned two awards. Una Causa Noble has also been screened at various Hispanic community organizations, global justice centers, and high schools as part of an outreach program to bring greater awareness to the public on issues pertaining to immigration.
You may contact Miles Merritt at:
M/K Productions
7 Buen Pastor
Santa Fe, NM 87508
(505)466-4218
Gail Kempler, Consulting Editor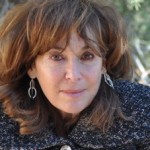 Gail Kempler co-produced and edited the two award-winning short films El Cochero (The Carriage Driver) (www.elcochero.com) and Una Causa Noble (A Noble Cause) (www.unacausanoble.com), both of which were filmed in Mexico. From her work related to Una Causa Noble, she became involved in outreach in the area of immigration. She has also edited a number of corporate and special occasion videos.
She received her Ph.D. from the University of Minnesota and law degree from Fordham University and works as a patent attorney for a start-up biotech company developing stem cell based therapeutics.
You may contact Gail Kempler at:
M/K Productions
7 Buen Pastor
Santa Fe, NM 87508
(505)466-4218
Matthew Wilson, Editing Assistant

Matthew Wilson is a cinematographer, director, producer and editor who works in the commercial and documentary markets. His documentary filmmaking has sent him to eleven countries that span four continents. His most recent project was shooting the Rick Bragg "Out of Dirt" documentary that was released in the Fall, 2011.
Wilson has been Ellin Jimmerson's editing assistant since the beginning of The Second Cooler project.
During his time as a Creative for Apple Inc., Wilson won numerous awards for his creativity. He also won a contest in which his cinematography was chosen for a worldwide Apple marketing campaign.
He has recently developed skills for digital animation and is looking to bring that to the commercial and documentary markets.
Wilson is currently accepting new projects.
In his free time he enjoys spending time with his son, Elliot, and his wife, Megan. He is a sports fanatic and loves playing as much as he can. He also enjoys going to dinner and the movies.
You may contact Matthew Wilson at:
(256) 542-1207 or matthew@getawaken.com.
Rosa María Toussaint-Ortíz, Producer
Rosa M. Toussaint-Ortiz was born in the Dominican Republic. Her mother died when she was seven years old and she was sent to Puerto Rico to live with relatives. A few months later, her visa expired and she became an undocumented migrant. When she was fifteen, the staff of the orphanage where she was living discovered she was undocumented and returned her to the Dominican Republic. She believes it was by the grace of God that she was able to return to Puerto Rico as a legal resident, re-enter the orphanage, and complete high school.
Toussaint-Ortiz joined the United States Army when she was eighteen years old. She was sent to Ft. McClellan near Anniston Alabama. She felt that, although she was ready to die for people in the U. S., she was unwelcome and unsafe in Anniston.  Nonetheless, Toussaint-Ortiz, who achieved the rank of 2nd Lieutenant, became a U. S. citizen while she was in the Army.
When she realized that Spanish-speaking soldiers with drug and alcohol problems received improper treatment because of the language barrier, Toussaint-Ortiz decided to become a counselor. After being discharged from the Army as an Enlisted, she earned a B. A. in Mental Health from the InterAmerican University of Puerto Rico.
Most of her work has been as a social worker and case manager. Her desire to work with Spanish-speaking people in need was re-awakened in the late 1990s when undocumented migrants began to appear in large numbers in Alabama.
In 2007, she founded the Huntsville International Help Center ministry, which is associated with the Madison Baptist Association and the Interfaith Mission Service, Inc. The center provides information and referral for victims of domestic violence, parents and children involved with the Department of Human Resources, guest workers and others.
In May 2010, Toussaint-Ortiz obtained a degree in paralegal studies. In September 2010, she started a home based business, Ortiz Consulting and Educational Services, doing business in English and Spanish.
You may contact Rosa Toussaint-Ortíz at:
http://www.saica.cc/chaplain.htm (Community Services Chaplain, SAICA, AL)
rosa@huntsvilletucasa.com
www.huntsvilletucasa.com
Marina Vélez Prucha, Documentary Translator
Marina Vélez Prucha was born in Barranquilla, Colombia. She came to the United States in the 1960s. In 1971, she graduated from Westminster College in New Wilmington, PA with a degree in Spanish / French and in Education. She received her Master's Degree in Spanish Literature from Syracuse University in 1975.
Prucha has taught Spanish for thirty years, most recently at Randolph School in Huntsville, AL. She also works as a translator, including translating English to Spanish for The Second Cooler. In addition, she does volunteer and mission work.
Prucha is married to Stephen J. Prucha and has two grown daughters. She has been a resident of Huntsville, AL since 1990.
You may contact Marina Vélez Prucha at:
marinaprucha@gmail.com
Leslie Maxwell Kaiura, Ph. D., Documentary End Credits Translator
Leslie Maxwell Kaiura is originally from Cairo, Georgia. She graduated with an M.A. in Spanish from Auburn University in 2003 and completed her Ph.D. at the University of Virginia in October of 2007. Her dissertation, which is entitled "Battered Angels: Domestic Violence in Spanish Literature, 1850-1925," explores the subject of domestic violence using sources such as Spanish law, journalism, and literary works by five women authors. Her primary research interests are 19th and early 20th-century Spanish literature, with an emphasis on how gender issues are represented in literature and other media, such as the press and visual arts. Her articles have been published in the online journal Stichomythia: Revista de Teatro Contemporáneo and in the Arizona Journal of Hispanic Cultural Studies. She has presented her research at various conferences, including the 2007 Modern Language Association Convention, and she is currently revising her dissertation into a book manuscript for publication.
Dr. Kaiura has over ten years of teaching experience, and currently teaches all levels of Spanish courses at UAHuntsville. In addition to her interest in teaching culture and literature, she also has a particular interest in teaching medical Spanish and Spanish for other professional applications. She has also studied and travelled in Mexico and Spain.
Eleanor Wright, Ph. D., Website Translator
Eleanor Wright received a doctorate from the University of Michigan in Spanish language and literature. She taught at the University of Michigan and at Vanderbilt University. Now in Birmingham, Alabama, she teaches English to immigrants and advocates for a just immigration policy. She translated The Second Cooler's web site. Ellin Jimmerson has often called her "the wind beneath my wings."
Sherry Broyles, Post-Production
Sherry Broyles has an undergraduate degree in Fine Art and a J. D. from Vanderbilt Law School. In addition to working as an attorney and mediator, she has experience as an artist, actor, and grant administrator. Broyles was in charge of the North Alabama distribution of John Sayles' film, "Honeydripper." She was a producer for "Like Moles, Like Rats," an independent film made in Huntsville, Alabama starring Joshua Leonard and Reg E. Cathey.
Melanie Faithful, Post-Production
Melanie Faithful has over 20 years of experience in marketing and publishing, with experience in both the trade and academic arenas. She has devoted the past 10 years to academic publishing initiatives in Latin America. Politically active since 1979, she has a sustained interest in human rights, peace and justice, and the environment.
Natasha Diez, Assistant, Post-Production
Natasha Diez is headquartered in Mexico City. She has a degree in international affairs from Universidad Autonoma de Mexico and a Master's degree in international business. Her work experience includes jobs with Fundacion Juan de la Cosa and the European Parliament. She has experience in television and academic publishing. she worked for a Mexican cable station, Unicable, on a talk show for teenagers.
Angelica Arango, Assistant Producer, USA
Angelica Arango works in Spanish media as a producer for radio and television in New York and elsewhere. She also has experience in copy-writing and public relations.
Arango has volunteered for non-profit organizations helping immigrants.  As an assistant producer for "The Second Cooler " she combines her production skills and her passion for working for social justice.
Melissa Bailey, Toxic Free North Carolina, Producer, Guest Worker Interview
Bailey is originally from a small coal mining community in southern West Virginia. She has worked for Lenoir County Migrant Education for the past seven years as a recruiter. She is a co-founder of the Migrant Education Outreach Cooperative in eastern North Carolina. Her personal goal is to eradicate the social, economic, academic, and labor injustices faced by child laborers in agriculture.
Toxic Free North Carolina is a group of emerging and experienced leaders from across North Carolina who work together to reduce pesticide pollution. They are an energetic and diversely talented community of leaders who find common ground and inspiration in each other's efforts for farmworker health and justice, clean and healthy food for rural communities, toxic-free spaces for children, and much more.
To find out more about Toxic Free North Carolina, please visit http://www.toxicfreenc.org.
You may contact Melissa Bailey at (919) 833-5333.
Jordan Bullard, Producer, Guest Worker Interviews
Bullard was with Prospect Hill Community Health Center in Caswell County, North Carolina, offering health care services to guest workers. He also provided songs for The Second Cooler including Samuel in Chains which was inspired by time among agricultural guest workers.
For more on Jordan Bullard, please go to /bios/artists/ on this site.
Jeannie Economos, Farmworker Association of Florida, Producer, Guest Worker Interviews
Farmworker Association of Florida's long-standing mission is to build power among farmworker and rural low-income communities to respond to and gain control over the social, political, workplace, economic, health, and environmental justice issues that impact their lives.
FWAF's guiding vision is a social environment where farmworkers' contribution, dignity, and worth is acknowledged, appreciated, and respected through economic, social, and environmental justice. This vision includes farmworkers being treated as equals, and not exploited and discriminated against based on race, ethnicity, immigrant status, or socioeconomic status.
Economos has worked for over 20 years on issues of the environment, environmental justice, indigenous and immigrants' rights, labor, peace, and social justice. Since 2007, she has been the Pesticide Safety and Environmental Health Project Coordinator for the Farmworker Association of Florida, coordinating pesticide trainings for farmworkers in Florida, identifying workplace violations of Worker Protection Standards, and conducting health care provider trainings on pesticide exposure of farmworkers. She is also engaged in local, state, national, and international coalitions and collaborations related to farmworker rights and health and safety, pesticide reduction, sustainable agriculture, and food sovereignty. She is currently co-coordinator of the Lake Apopka Farmworkers Memorial Quilt Project whose purpose is to raise awareness about the impacts of pesticides on the former farmworkers on Lake Apopka.
To find out more about Farmworker Association of Florida, please visit www.floridafarmworkers.org.
You may contact Jeannie Economos at (407)886-5151.
Miguel Angel Montalvo, Attorney, Producer, Guest Worker Interviews
Miguel Angel Montalvo is a lawyer specializing in migrant farm worker rights. A member of the Florida Bar Association, his law degree is from the Creighton University School of Law in Omaha, Nebraska. He is fluent in English and Spanish.
A native of Guanajuato, Mexico, Montalvo went to the United States as an agricultural worker harvesting tomatoes and fruit in Immokalee, Florida. He went on to teach English as a second language to prisoners at Hendry County Correctional Institution. After an internship with the Florida Rural Legal Services in Belle Glade, Florida, he joined its migrant farmworker workgroup as an attorney where he worked from 1994-1998. Afterwards, he founded his own practice in Immokalee, Florida where he specialized in criminal defense, family, worker's compensation, immigration, and personal injury cases.
In 2010, Montalvo returned to Guanajuato, Mexico. He offers on-call legal assistance conducting outreach and worker education throughout Mexico for legal proceedings in the United States.
He is the owner of El Tapanco in Salvatierra, Guanajuato, a business which produces grass fed, antibiotic, and steroid free organic cattle and fine grains.
Caitlin Ryland, Legal Aid of North Carolina, Farm Worker Unit, Producer, Guest Worker Interview
Ryland is an attorney with Legal Aid of North Carolina, Farm Worker Unit in Raleigh. The Farmworker Unit is committed to providing high quality civil legal services to address the special legal needs of migrant and seasonal farmworkers in North Carolina.
To find out more about Legal Aid of North Carolina, please visit http://www.farmworkerlanc.org.
You may contact Caitlyn Ryland at (919) 856-2187.
Joanna Wellborn, Student Action with Farmworkers, Producer, Child Guest Worker Photos
Welborn was born and raised in the foothills of Western North Carolina. While studying Sociology and Spanish at Appalachian State University, she participated in the Into the Fields Internship in 1996. She has studied documentary photography at the Salt Institute for Documentary Studies in Maine and at Duke's Center for Documentary Studies.
Student Action with Farmworkers is a 501(c)3 non-profit organization whose mission is to bring students and farmworkers together to learn about each other's lives, share resources and skills, improve conditions for farmworkers, and build diverse coalitions working for social change.
SAF works with farmworkers, students, and advocates in the Southeast and nationwide to create a more just agricultural system. Since 1992, SAF has engaged thousands of students, farmworker youth, and community members in the farmworker movement.
For more information on Student Action With Farmworkers, please visit saf-unite.org.
You may contact Joanna Wellborn at (919) 660-3693.
Brenda Bullock, Producer, Migrant Interviews
Brenda Bullock is Director of Hispanic Ministries of the Roman Catholic Diocese of Birmingham, Alabama. She is the former Director of Birmingham's Multicultural Resource Center. She has extensive experience with illegal migrants, guest workers, and refugees from Hurricane Katrina.
Sr. Obdulia Olivar, Producer, Migrant Interviews
Sr. Obdulia Olivar is a member of the Roman Catholic Guadalupan Missionaries of the Holy Spirit, a priestly Guadalupan Mission. She works with illegal migrants, guest workers, and other Latinos in the area around Montgomery, Alabama.
Sr. Elsi Rosa Reyes, Producer, Migrant Interviews
Sr. Elsi Rosa Reyes is a member of the Roman Catholic Guadalupan Missionaries of the Holy Spirit, a priestly Guadalupan Mission. She works with illegal migrants, guest workers, and other Latinos.
Sr. Rose Marie Martell, Producer, Migrant Interview
Sr. Rose Marie Martell is an immigration specialist with Catholic Social Services in Montgomery, Alabama. She is a member of the Missionary Servants of the Most Blessed Trinity, a congregation of Roman Catholic sisters which serves in economically depressed areas.
Paul Rodríguez, Producer, Migrant Interview
Rodríguez is a landscaper in Huntsville, Alabama.
Tyler Snyder, Web Designer
Tyler Snyder has been using computers avidly for over 15 years. He has a broad scope of knowledge in all areas of design. He keeps current with and utilizes changing technology, programs, computers, and the internet.
Snyder is passionate about the industry he is involved in and strives for cutting edge design in his work. He is adaptable and can move seamlessly between designing, coding, and decision making. His flexibility is evident in his creative work including web building, multimedia, branding, and print.
Among his clients is the Santa Fe International Film Festival for which he is Webmaster, Graphic Designer, and Consultant.
You may contact Tyler Snyder at:
tysnyder@gmail.com
(505) 310-8249