[:en]
Available Now
[box type="shadow"]The Second Cooler is a documentary about illegal migration shot primarily in Alabama, Arizona, and in northern and central Mexico. The premise is that Arizona is the new Alabama—the epicenter of an intense struggle for migrant justice. The documentary's purpose is to bring basic migration issues into focus. Those issues include the impact of free trade agreements on migration, the lack of a legal way for poor Latin Americans to come to the United States, the inherent abuses of the guest worker program, the fact that many migrants are indigenous people, anti-immigrant politics in Alabama, the thousands of migrant deaths at the border, and an escalating ideology of the border.[/box]
[one_half]
[box type="shadow"]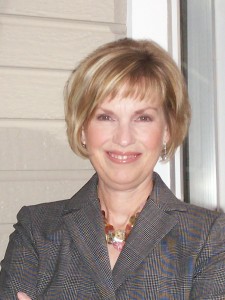 Ellin Jimmerson, Writer, Director.
Ellin Jimmerson is an award winning film maker. She has a Masters in Southern History from Samford University in Birmingham, Alabama, a Ph. D. in 20th Century United States History from the University of Houston, Texas, and a Masters in Theological Studies from Vanderbilt University with a concentration in Latin American liberation theology. An ordained Baptist minister, she was Minister to the Community at Weatherly Heights Baptist Church in Huntsville, Alabama…
[button link="/bios/production/" color="teal"]Read More [/button]
[/box]
[/one_half]
[one_half_last]
[box type="shadow"]
Sheen is a pro-life, anti-nuclear weapons, pro-workers' rights activist. He is particularly committed to closing the Western Hemisphere Institute for Security Cooperation, otherwise known as the School of the Americas, located on the Ft. Benning, Georgia military base. He believes that the Institute is closely associated with Latin American military dictatorships and political torture. He has been arrested numerous times for non-violent civil disobedience…
[button link="/bios/production#sheen" color="teal"]Read More [/button]
[/box]
[/one_half_last][:es]
Disponible Ahora
[box type="shadow"]La segunada nevera es un documental sobre la inmigración ilegal rodado principalmente en Alabama, Arizona y el norte de México. La premisa es que Arizona es el nuevo Alabama, el epicentro de una lucha tremenda por la justicia para el inmigrante. El propósito del documental es poner el foco en los aspectos básicos de la inmigración. Esos aspectos incluyen el impacto de los acuerdos de libre comercio sobre la inmigración, la carencia de una manera legal por la cual los latinoamericanos pobres puedan entrar en los Estados Unidos, los abusos inherentes en el programa del trabajador migrante, el hecho que muchos inmigrantes son de culturas indígenas, la política anti-inmigrante, la realidad de miles de muertes de migrantes en la frontera y una ideología intensificada de la frontera.
[/box]
[one_half]
[box type="shadow"]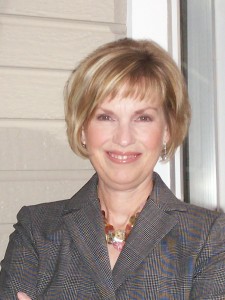 Ellin Jimmerson, Escritora, Directora.
Ellin Jimmerson es doctora en la historia estadounidense del siglo XX de la Universidad de Houston, Texas y licenciada en estudios teológicos de la escuela de teológia de Vanderbilt University, con una concentración en la teología latinoamericana de la liberación. Es pastora a la comunidad en Weatherly Heights Baptist Church en Huntsville, Alabama. Siendo hija de activistas por los derechos civiles…
[button link="/bios/production/?lang=es" color="teal"]lea más[/button]
[/box]
[/one_half]
[one_half_last]
[box type="shadow"]
Sheen es activista en pro de la vida, contra los armamentos nucleares y en pro de los derechos del trabajador. En particular, está comprometido con cerrar el Western Hemisphere Institute for Security Cooperation, de otra manera conocido como School of the Americas, ubicado en la base militar de Ft. Benning, Georgia. Cree que éste está en relación estrecha con las dictaduras militares latinoamericanas y la tortura política. Fue detenido numerosas…
[button link="/bios/production/?lang=es#sheen" color="teal"]lea más[/button]
[/box]
[/one_half_last]
[:]